My Experience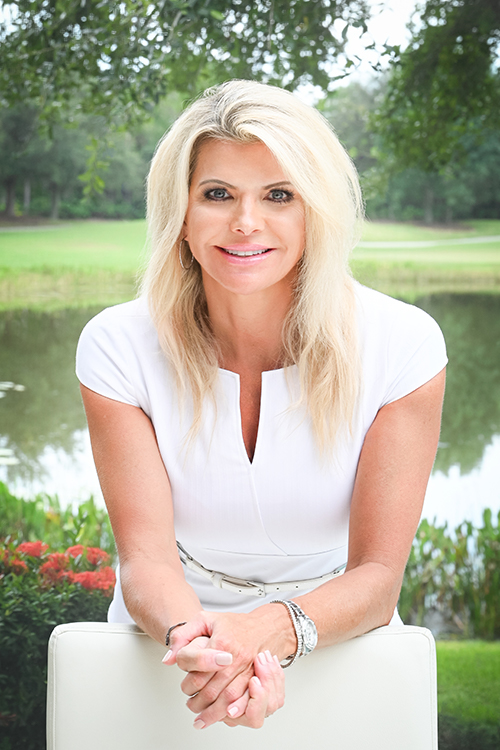 Stacy Haas has been selling real estate for over a decade and has consistently been in the top 1% of all REALTORS® in the Sarasota and Manatee County Board of REALTORS®. She has earned the Million Dollar Guild (GUILD) Recognition® by The Institute for Luxury Home Marketing®. The GUILD recognition is awarded to residential real estate professionals performing in the million-dollar and above market.
This level of performance is due to a strong knowledge of the market, integrity that facilitates long lasting relationships with her clients and a boutique level of service that ensures that the entire buying and selling process is a smooth transaction. Stacy is dedicated to helping her customers fulfill their individual desire of finding their dream home or transitioning from their existing home into the next season of their life. Either way, she is there with you throughout the process.
Originally from Cleveland, Ohio, she moved to the Sarasota area in 1997. Before starting her real estate career, she had a thriving interior design business for more than 14 years serving clients across the country, as well as Europe. After the encouragement of several design clients, she made the natural segue into real estate. Just as with interior design, Stacy applies her design philosophy of "understanding a client's lifestyle to meet their needs" into finding them the home of their dreams. This proved to be a wise career choice, as her initial sale was a $6.9 million Polo Club estate in Sarasota. Along with her boutique service and superior market knowledge she is also a certified negotiations expert. Negotiations is an integral part of a successful transaction and this is where she excels. Once an offer is presented she uses her vast training in negotiations to help clients understand their options, work collaboratively with others and resolve deadlocks. Stacy is an "out of the box" thinker and has designed creative ways to put contracts together and provide a win-win situation for all parties.
When Stacy is not selling real estate she enjoys volunteering and giving back to the community regionally and globally as well. Whether Stacy is serving people around the world or serving her clients locally, she has never lost sight that her profession is not about homes, it is about people. She feels that if she meets her client's objectives, she will inherently achieve her own.
Specializing in luxury properties in both Sarasota and Manatee counties, Stacy's award-winning client service unites exceptional properties with extraordinary lives.
Your Home. Your Future. My Commitment.