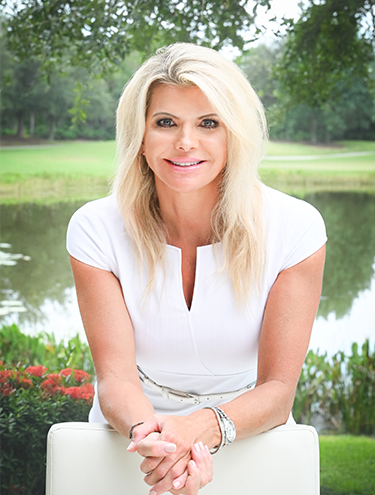 Stacy Haas
Real Estate Professional in Sarasota and Manatee Counties
Stacy Haas has been selling real estate for over a decade. Her work ethic and reputation in the industry has consistently placed her in the top 1% of all REALTORS® in the Sarasota and Manatee County Board of REALTORS®. Stacy's tenacity and enthusiasm for success has earned her the Million Dollar Guild (GUILD) Recognition® by The Institute for Luxury Home Marketing® — a recognition awarded to residential real estate professionals performing in the million-dollar and above market.
This stellar level of performance is due to her strong knowledge of the market, integrity that facilitates long lasting relationships with clients and a boutique level of service that ensures the entire buying and selling process is a smooth transaction. Stacy is dedicated to helping her customers fulfill their individual desire of finding their dream home or transitioning from their existing home into the next season of their life. Either way, she is there with you throughout the process. Read More …
Boutique Service
Seamless Experience
Superior Market Knowledge
"Never let the odds keep you from doing what you know in your heart you were meant to do."

---

H. Jackson Brown, Jr.

"He who refuses to embrace a unique opportunity loses the prize as surely as if he had failed."

---

William James

"When life knocks you down, try to land on your back. Because if you can look up, you can get up."

---

Les Brown

"Go confidently in the direction of your dreams. Live the life you have imagined."

---

Henry Thoreau

"It doesn't matter who you are, where you come from. The ability to triumph begins with you. Always."

---

Oprah Winfrey

"Life is ten percent what happens to me and ninety percent how I react to it."

---

Charles Swindoll

"I skate to where the puck is going to be, not where it has been."

---

Wayne Gretsky

"When you come to the end of your rope, tie a knot and hang on."

---

Franklin D. Roosevelt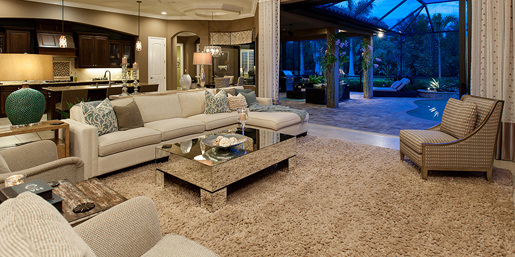 Design Tips
Be Bold.

Personality is what makes a space great. Make your own statement and have fun. The more you try, the more you will begin to see what works and what doesn't.

Incorporate Unexpected Elements For Drama.

Unconventional ottoman seats, library-style bookshelves and oversize chandeliers are all unexpected in a conventional living room, but the result has charisma. Eschew expected pieces and interpretations if you want a room that will really wow.

Live Large, Open Up.

"Opening an enclosed staircase can create interesting display options in most any venue. This relatively simple change can add architectural interest and a far greater sense of space in a kitchen." ~ Darryl Carter

Stage House.

Unfinished projects can scare off potential buyers, so finish them. Missing floorboards and large cracks in the sidewalk on the way to your door tend to be a red flag, for example, and they cost you less to fix than buyers might deduct from the asking price.

Add Layers Of Lighting.

Professionals build layers of lighting to create interest, intrigue and variety. In a room where everything is lit evenly, nothing stands out. Pick a focal point and perhaps a secondary focal point and highlight those. Add general ambient lighting and some lower lighting, like table lamps, for interest.

Hang Artwork At The Right Height.

Galleries and museums hang artwork so that the midline (center) of each piece is 57 inches to 60 inches from the floor. (The average human eye level is 57 inches.) And you should do the same.

Beautifully Decorated Interior.

Not only functions well but it creates a mood or a feeling and shows off the personality of the family that lives there. It's attention to these three important ingredients — function, mood and personality — that ensures decorating success.
Your Home. Your Future. My Commitment.